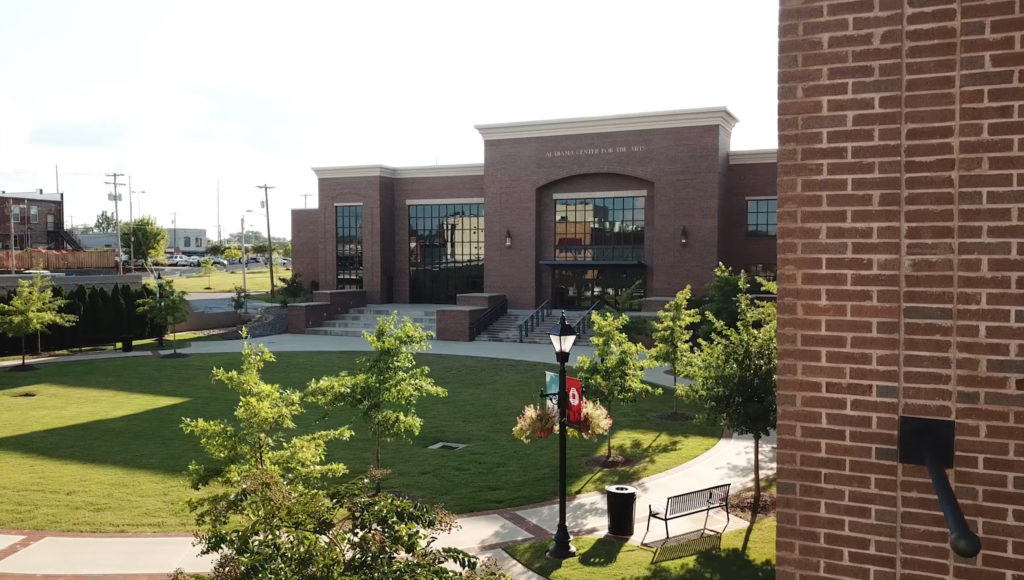 The Alabama Center for the Arts is pleased to announce the opening of two new exhibits this month: "Celebrating the Life, Art, and Spirit of Guy McClure, Jr.," featuring works by Guy McClure, Jr. from private collectors, and "stillness in action" by Tiril Benton.
"Celebrating the Life, Art, and Spirit of Guy McClure, Jr."
Opening Tuesday, May 10 in the Center's Walking Gallery, this exhibit honors the life and memory of beloved local artist, Guy McClure, Jr. The collection is a retrospective of his artwork gathered from private collectors and will remain open until Friday, July 8. A reception is scheduled at the ACA on Thursday, May 19 at 5:30 pm.
Guy Young McClure, Jr. was a local artist, friend to many, and avid supporter of the Alabama Center for the Arts. A true "creative" at heart, Guy used art as a form of expression and enjoyed creating special pieces for friends and family as gifts. Guy previously worked at Brown University, Athens State University, and the University of North Alabama and made lasting impressions on all he met. Sadly, he passed away on Saturday, November 7, 2020.
The Alabama Center for the Arts would like to thank Guy's friends and family for lending their artwork to be featured in this special tribute.
"stillness in action"
Award-winning artist Tiril Benton's newest show will open in the Center's Main Gallery on Monday, May 16.
Tiril was born in London, England and now lives in Huntsville, Alabama. Primarily self-taught, she began painting following the death of her mother in 2000. Tiril works primarily in acrylics and paints by automatism, suppressing her conscious mind and allowing her unconscious mind to take over the creative process. She has had solo and group exhibitions in Europe, America, and Japan. Her works belong to private collections in many countries.
"Each painting to me, is a record of an extraordinary moment of existence, a confirmation in the reality of the journey of the spirit," Tiril stated. "Always cognizant of the tenuous balance necessary for the painting's evolution, I yield to a greater force. It is within this state of thoughtless awareness I find I am able to connect on a level that I cannot verbalize. I believe that through the language of art, and the employment of color we are able to communicate on the highest vibrational level."
"stillness in action" will remain open until Monday, August 1.
Both exhibits are free and open to the public.
The Alabama Center for the Arts is open Monday – Thursday from 8:00 am – 8:00 pm and on Friday from 8:00 am – 12:00 pm.