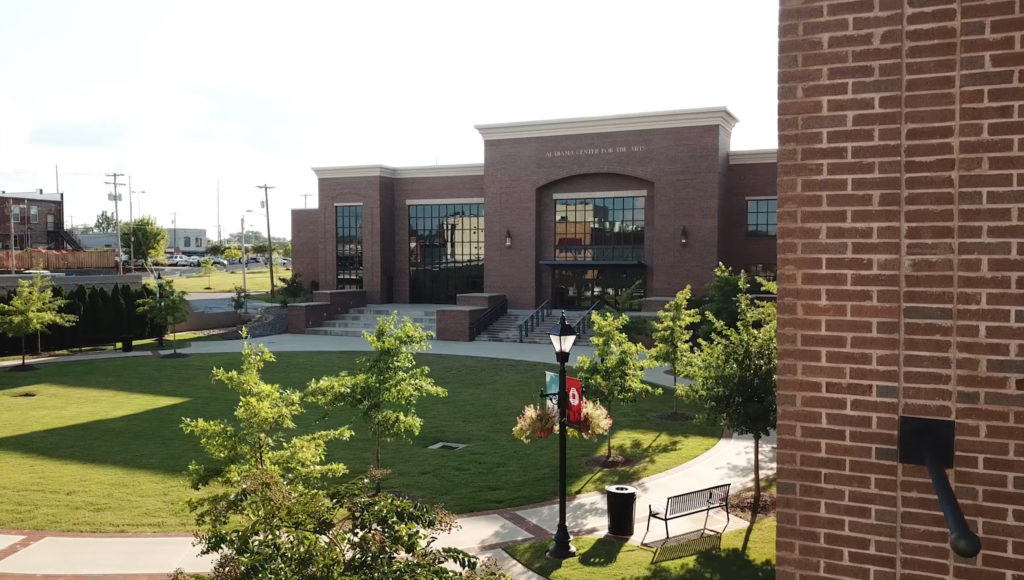 The Athenian Players invite you to join them for their Fall 2021 performance of Log Cabin by Jordan Harrison. Described by TheatreMania as an examination of "our impulse to slam the door behind us just as we cross the threshold of privilege," Log Cabin presents two upper-class married couples, one gay and one lesbian, struggling to understand the continued legislative and social issues endured by their trans male friend. While set in a familiar domestic situation of living room conversations between friends over drinks and cheese trays, Log Cabin presents that even "liberal minded progressives" still harbor some conservative thought that prevents them from recognizing their own cultural privilege. Dr. Hugh K. Long, Associate Professor of Drama & English at Athens State University notes, "This is truly a play about friends, trying to discover what identity, marriage, parenthood, and progress means in the 21st Century Digital Age."
Log Cabin's talented cast includes Taylor McPeters as Ezra, Marcus Patten as Chris, Chelsea Baker as Jules, Honey Cox as Pam, Dallas Coffey as Henry, and Katie Springer as Myna.
Directed by Dr. Hugh K. Long, Log Cabin will run from November 11-13 and November 18-20. All performances will take place at 7:00 pm in the Studio Theatre of the Performing Arts Center at the Alabama Center for the Arts, 133 Second Avenue NE, Decatur, AL. General Admission tickets are $15, and Students/Seniors/Faculty/Staff are $10. Audience members are encouraged to wear masks in accordance to CDC Guidance and to practice socially distanced seating in the Studio Theatre.
This production is rated Theatre-MA for Mature Language and Adult Themes. Audience discretion is advised.
For more information, please visit https://www.facebook.com/athenianplayers​.