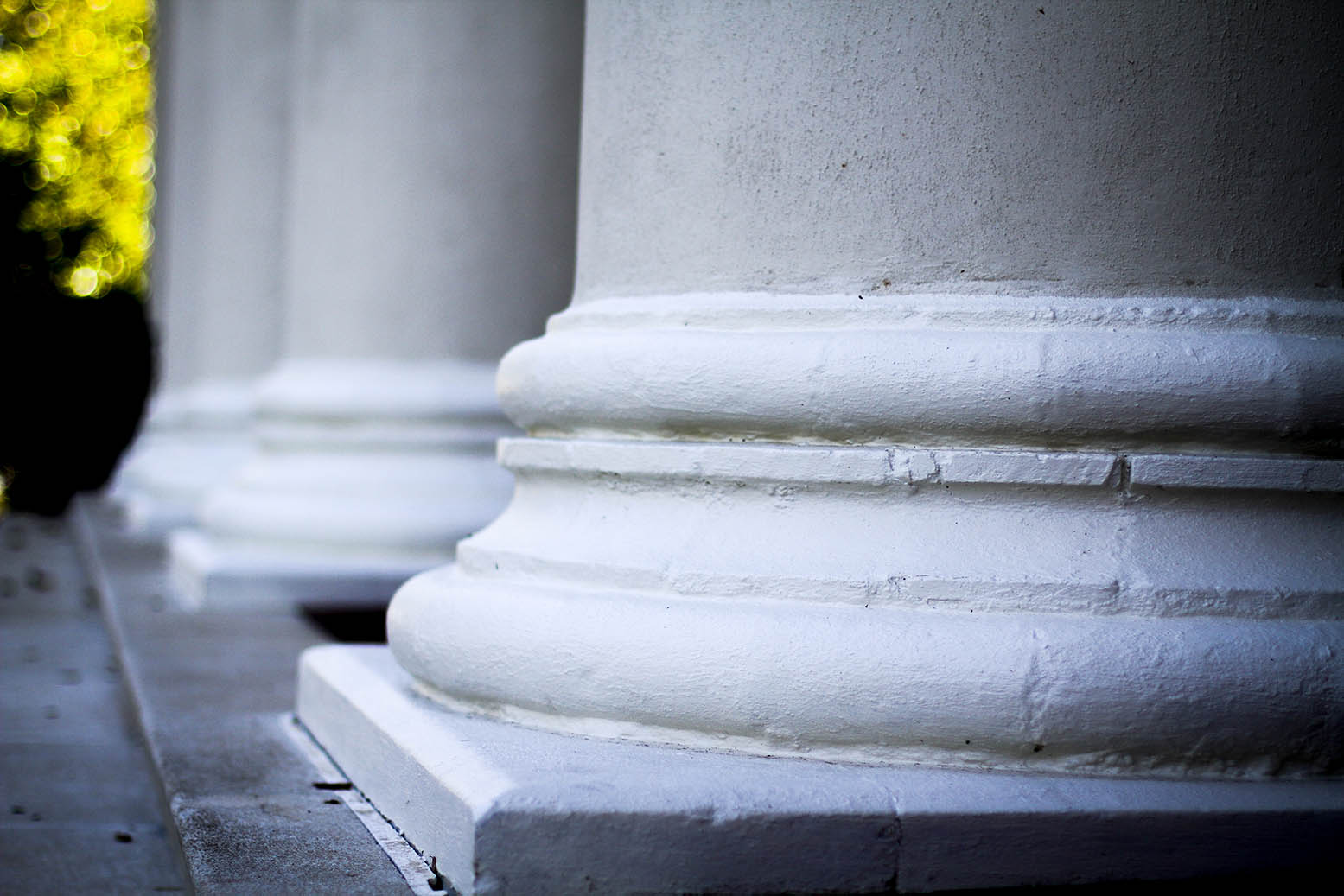 Athens State is pleased to announce that the Alabama Commission on Higher Education (ACHE) has approved two new Master's degree programs: Master of Fine Arts in Integrative Design and Master of Education in Training and Development.
The Master of Fine Arts in Integrative Design (MFA) program is a professional terminal degree in art and its disciplinary extensions of graphic design and digital design. Students will have the opportunity to choose between three areas of concentration: Media and Digital Arts, Painting and Drawing, and Ceramics.
The Media and Digital Arts Concentration focuses on a variety of strategic design elements such as: photography, graphic design, videography, motion design, virtual environments, multimedia, digital audio recording, User Experience (UX) and User Interface (UI) design as well as training in Augmented, Virtual, and Mixed Reality design (AR, VR, and MR, respectively).
The Painting and Drawing Concentration includes a strong emphasis on students' exploration with experimental and expanded practices in both traditional and new media to develop the language and conceptual skills necessary to be a professional artist.
The Ceramics Concentration offers the opportunity for studio work involving both technical and conceptual challenges. Students will pursue individual areas of interest which may include innovative fabrication of functional or sculptural forms. Work in the studio is complemented by courses in clay and experimental glaze formulation, kiln construction, and ceramic history and aesthetics.
"We are excited to launch our MFA in Interactive Design," said Dr. Lee Vartanian, Interim Provost & Vice President for Academic Affairs. "This new program, based in the Alabama Center for the Arts, will provide a compelling option for innovative, next generation artists to receive a terminal degree in the fine arts. Our MFA student artists will explore exciting new territory, including digital, multimedia, and virtual reality—areas not traditionally seen within the fine arts. I can't wait to see the amazing projects and pieces our new MFA students will produce. They will make our physical and digital world more visually interesting and engaging!"
"This is a historic event, as the MFA is the University's first terminal degree," said Pamela Keller, Chair of the Visual and Performing Arts. "It is the Ph.D. of the visual arts world. With such a degree, artists can feel totally accomplished academically and also capable of progressing fully in their areas of employment to the top jobs. Graduates of the MFA program can become university professors, creative directors, and innovators in STEAM careers. The Alabama Center for the Arts was built with this degree in mind, and since its inception in 2012, has continued to grow its outstanding faculty and develop as a facility along with the progressive changes in the world of arts and media."
This program will begin in Spring 2024. For application information, contact Professor Keller at pamela.keller@athens.edu.
The Master of Education in Training and Development program will allow graduates to gain foundational knowledge of theories underlying best practices for adult learning and how to effectively apply this information in the workplace as training and development specialists, training and development managers, and education administrators. The program will begin in Fall 2023 and be offered entirely online.
The job market potential for graduates of this program include the management of in-service education and training in business and industry, health-related institutions and agencies, military agencies, institutions of higher education, K-12 education, and related self-employed activities.