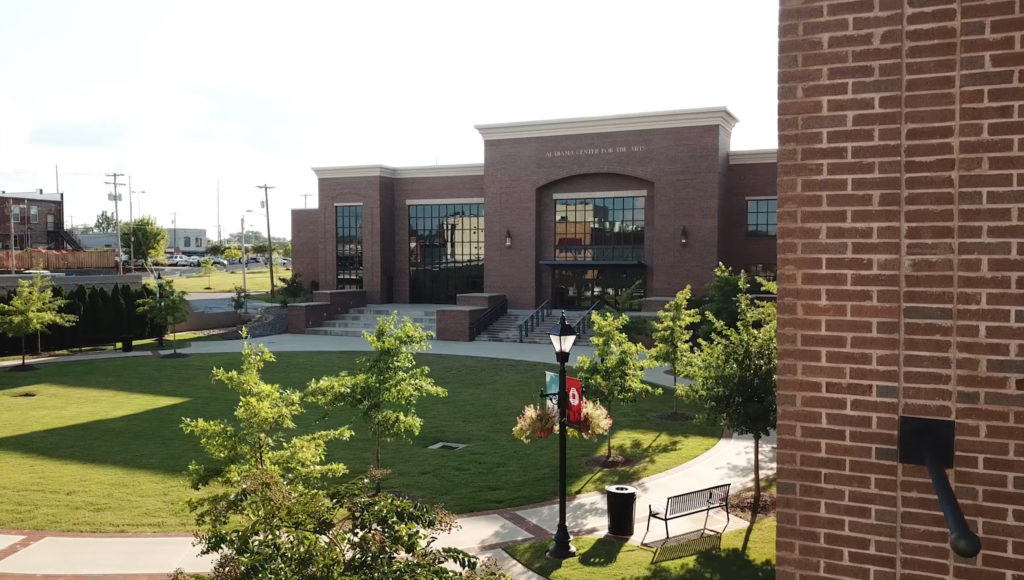 The Alabama Center for the Arts is pleased to announce the opening of "Faces of Vietnam" in the Center's Main Gallery on Monday, November 8. The exhibit was curated by Stephen Humphreys, an attorney based in Athens, Georgia from his travels through Vietnam, with most of the collection rising from the post-Đổi Mới (Reform) era of the 90s.
Humphreys developed a special affinity for Vietnam as he served the United States as an information-gatherer in the 1980's and 1990's, regularly traveling to the country for work, friends' weddings, and art openings. He had the opportunity to witness the development of Vietnam not only in person, but also through its art – from tent cities outside resort hotels going up in Cat Ba, to the ancient imperial Zen splendor of Hue, to peaceful fishing villages on the Gulf of Tonkin coast, seemingly untouched by history, either its disasters or its progress.
Through "Faces of Vietnam," Humphreys strives to answer the question: "What is the real Vietnam, and what is the face it shows the world?" The exhibit will include a selection of works from leading contemporary Vietnamese artists of the post Reform Period in traditional and contemporary media including oil paintings, lacquer, and woodblock prints.
"These are broad brush strokes that do not do justice to insights of culture and technique that can be mined from the individual pieces. Just a representative sample," said Humphreys. "My goal in art collection and art dealing has been to peel off works for my own collection while transferring a large portion of it to others who love the artwork enough to shape their living space around it."
"Faces of Vietnam" will remain on display at the Alabama Center for the Arts through Friday, February 11, 2022. A reception and gallery talk with Stephen Humphreys is scheduled for Tuesday, November 16 at 5:00 pm at the Alabama Center for the Arts.
The Alabama Center for the Arts is open Monday through Thursday from 8:00 am – 8:00 pm and on Friday from 8:00 am – 12:00 pm, but will be closed for winter break from December 13, 2021 – January 3, 2022.