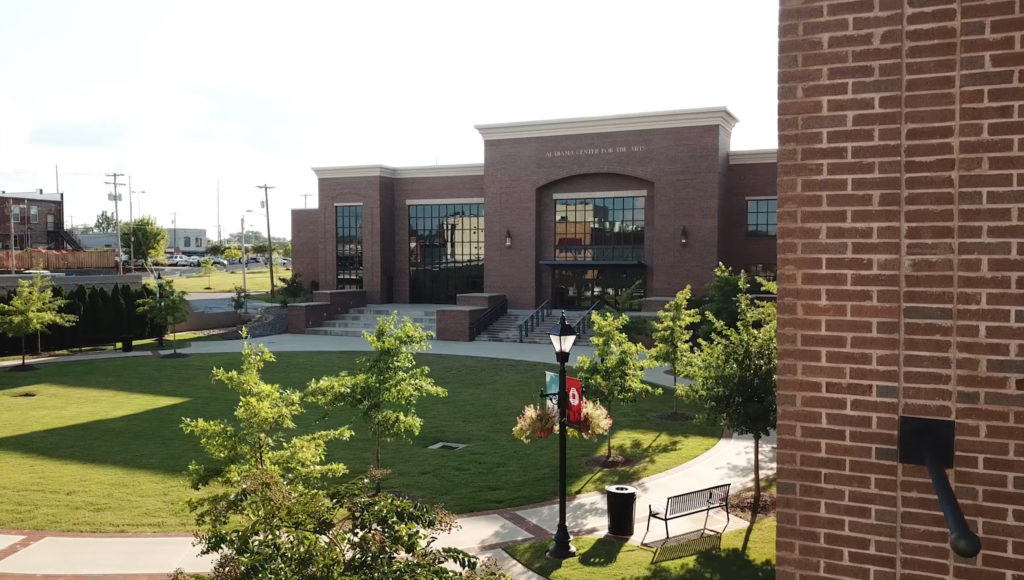 The Athenian Players invite you to join them for their Spring 2022 performance of Lady Windermere's Fan by Oscar Wilde. Directed by Dr. Hugh Long, performances are planned on April 14 and 15 at 7:00 pm and a special matinee show on April 16 at 3:00 pm.
Lady Windermere has a happy marriage – or, at least, that's what she believes until one of London society's gossips, the Duchess of Berwick, arrives with her daughter to voice her suspicions about an affair Lord Windermere appears to be having. It's not just the Duchess who has evidence, however. Windermere's private bank book shows that he's been giving large sums of money to a 'Mrs. Erlynne' – on frequent occasions – and he himself even admits to seeing much of the woman. To add insult to injury, Windermere insists that Mrs. Erlynne is invited to the ball that is being held for Lady Windermere's birthday. Employing the witty dialogue, social satire, and outrageous paradox for which he is still remembered, Wilde's play shows us the destructiveness of gossip and superficial judgment, examines the ambiguous sexual morality and gender politics at the heart of the British ruling class, while simultaneously challenging our perceptions of what constitutes a 'good woman'.
Lady Windermere's Fan's talented cast includes David Dyer as Lord Windermere, Jamar Echols as Lord Darlington, Don Grace as Lord Augustus Lorton, Marcus Patten as Mr. Dumby, Tyler Dalton as Mr. Cecil Graham, Ben Hunze as Mr. Hopper, Mannie Galen as Parker, the Butler, Carolina Riddle as Lady Windermere, Kathy Earnest as The Duchess of Berwick, Abby Scott as Lady Agatha Carlisle, Chelsea Baker as Lady Plymdale, Kaiah McKay as Lady Stutfield, Honey Cox as Lady Jedburgh and Rosalie, the Maid, Mary Graben as Mrs. Cowper-Cowper, and Beth Siano as Mrs. Erlynne. Members of the performance's Ensemble include Bennett Perez, Brody Cole, Caleb Baldwin, Mackenzie Dowdy, Grayson Keith, and Ashleigh Vickery.
Performances will take place in the Studio Theatre of the Performing Arts Center at the Alabama Center for the Arts, 133 2nd Avenue, Decatur. General admission tickets are $10.00 and tickets for students, seniors, faculty, and/or staff are $5.00. To purchase tickets, please visit https://www.eventbrite.com/e/lady-windermeres-fan-presented-by-the-athenian-players-tickets-309910419407
For more information, please visit https://www.facebook.com/athenianplayers.