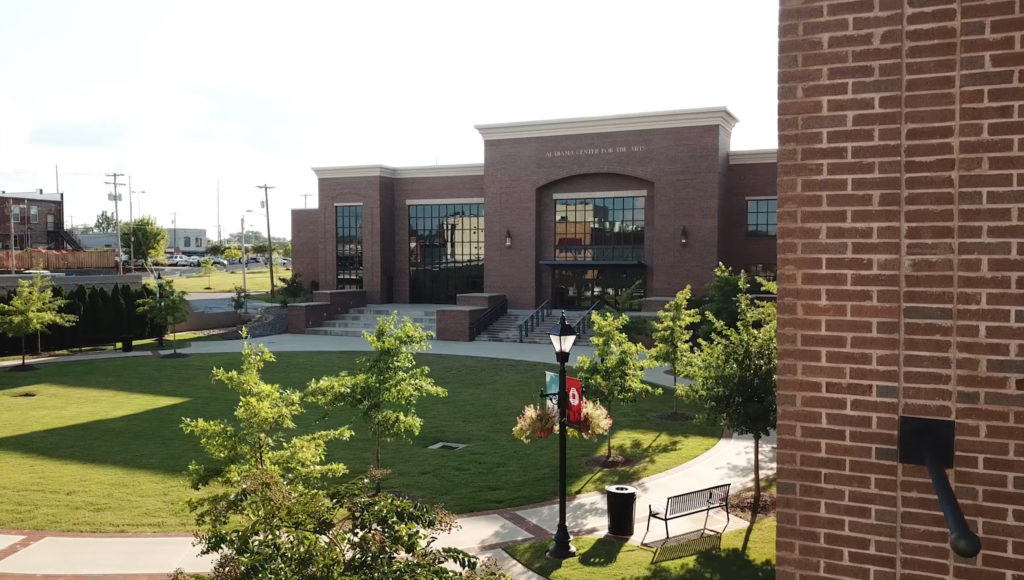 The Alabama Center for the Arts is pleased to announce the opening of the 8th annual juried Festival of the Cranes Art Exhibit in the Center's Walking Gallery on Wednesday, January 12. The show will be held in conjunction with the Friends of Wheeler National Wildlife Refuge Association's annual Festival of the Cranes, which will take place January 14-16 in Decatur, Alabama. To celebrate, the ACA will be open with special weekend hours on Saturday, January 15 from 10:00 am to 5:00 pm. The exhibit will be free and open to the public.
All students, faculty, staff, adjuncts, and alumni of Athens State University, Calhoun Community College, and the Alabama Center for the Arts were eligible to enter the juried show. Thirty-one pieces of artwork by twenty artists will be featured in the show. All pieces of featured artwork were inspired by nature, whooping cranes, sandhill cranes, and other nature-related subjects. The exhibit will remain open until Monday, February 21.
This year, Sarah Cusimano Miles served as the juror of the Festival of the Cranes show. Alabama artist and educator Sarah Cusimano Miles embraces a broad spectrum of photographic practices. In her work, she uses the symbolic interpretation of objects and the confluence of science, technology, and art to inform her imagery. In the past ten years, her work has been published and exhibited in both national and international venues, and she has been the recipient of awards from the National Society for Photographic Education, the Worldwide Photography Gala, Alabama State Council on the Arts, and PhotoNOLA. Sarah received her MFA from the University of Alabama and is currently an Associate Professor at Jacksonville State University. 
In addition to the art exhibit, the ACA will be hosting other Festival of the Cranes activities on Saturday, January 15:
Thumbprint Critters: 10:00 am – 12:00 pm in the Main Gallery (Visual Arts Building, 1st floor)
Join students and faculty from the Alabama Center for the Arts as we help kids of all ages create animals, plants, and flowers from their thumbprints. All supplies will be provided. Just bring yourself and your imagination! This is a come-and-go event, so stop by and make some nature-inspired art with us!
North Alabama Zoological Society Presentation: 10:00 – 10:30 am and 11:00 – 11:30 am in the 3M Room (Visual Arts Building, 1st floor)
NAZS will present FrogWatch presentations and have Q&A sessions after each talk.
Jr. Duck Stamp Sketching Workshop: 3:00 pm in the 3M Room (Visual Arts Building, 1st floor)
Students K-12 are welcome to join Art Educator Tammie Clark in a 1.5-hour workshop guiding them through participating in the Jr. Duck Stamp Conservation and Design Contest. Students will receive drawing tips, composition ideas, and contest entry guidelines. Supplies will be provided and entry forms are available in this "One-Stop-Shop" for contest entry.
During normal hours, the Alabama Center for the Arts is open Monday through Thursday from 8:00 am – 8:00 pm and on Friday from 8:00 am – 12:00 pm.