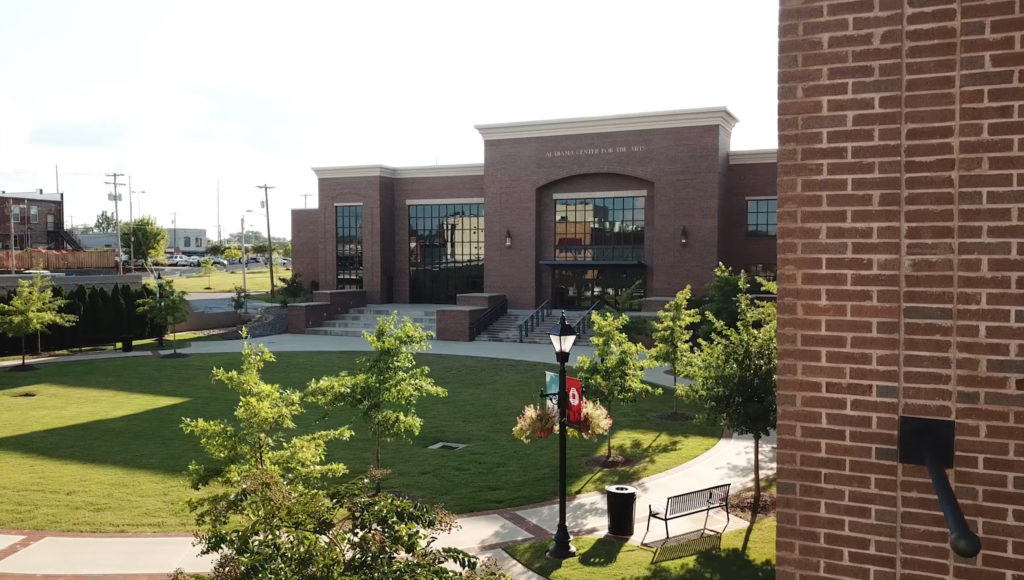 Beginning Fall 2022, Athens State is offering an online Playwriting class taught by award winning playwright, Crystal Skillman. This course is a study and practice in the art and skills of playwriting. The student will learn to write plays by workshopping and writing dramatic scenes, outlines, and one-act plays.
Crystal is an award winning playwright of dramas and musicals, fictional podcast writer, and comic book author who creates darkly funny, high-concept work with heart and edge. Crystal's epic but intimate stories explore living in the now in America. Full-length plays and musicals include: RAIN AND ZOE SAVE THE WORLD (Jerymn Street Theatre World Premiere, 2018 Earth Matters on Stage Prize), OPEN (The Tank with All for One, Edinburgh Fringe, 2021 Offie Nomination), MARY AND MAX (Landestheater Linz, Theatre Calgary, 2021 Broadway World Award Winner, 2018 MUT Award Critics Prize), POSTCARD AMERICAN TOWN (SDSU, 2022 New Musicals Initiative Winner, Rhinebeck Writers Retreat 2018), KING KIRBY (The Brick, Audio Drama out from Broadway Podcast Network), PULP VÉRITÉ (2019 Kilroys List, 2015 Clifford Odets Ensemble Play Prize), GEEK (Vampire Cowboys) and CUT (Theatre Under St. Marks). Crystal is a core member of the Playwrights' Center. Her work has been seen and developed at Women's Project, MCC Theater, New Georges, The Atlantic, The Civilians, Soho Rep, and Ensemble Studio Theater. Comic book/animation writing credits include work for Marvel, WebToon Studios, "Adventure Time", and the new series COSMIC CRITTERS. Crystal's work as a fictional podcast writer includes work for GIRL TALES, STORIES PODCAST (Wondrey Kids), and the upcoming MAGICIAN'S MAGICIAN (2021 Austin Film Festival Top 20 Percent, 2021 The Gotham Market Selection, 2021 The Orchard Project Audio Lab, sold to Boom Integrated).
Athens State is excited to have Ms. Skillman teach this course.